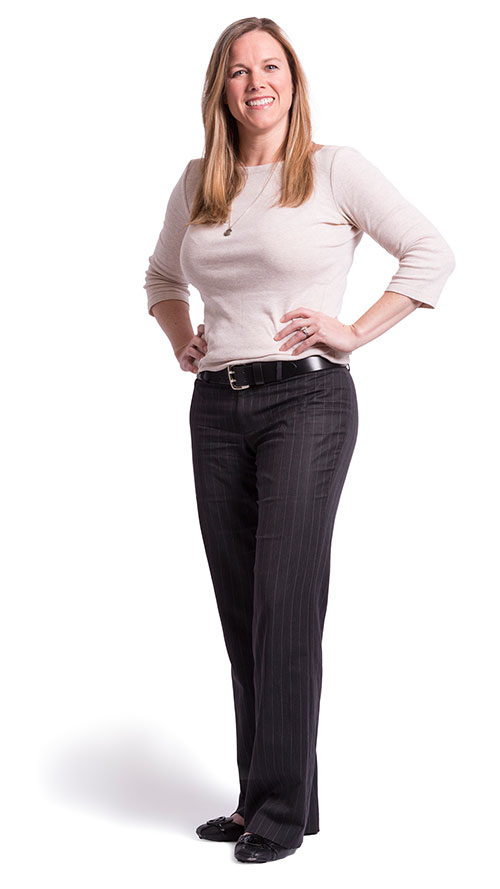 As the wife of a Navy pilot, you might imagine that Erin Burns has moved around quite a bit. She has, which explains why her experience as a physician assistant is so well rounded. Since 2006, Erin has worked in a variety of clinical settings, including neurosurgery, general surgery, pediatrics and urgent care.
Erin joined SNENT in 2016, finally able to focus on a specialty that had piqued her interest in a personal way. Her youngest brother had severe ear issues growing up and she used to help with his care. At the age of eight, she decided she wanted to work in medicine. Erin's left-brain-dominant mind made subjects like science, anatomy and math easy for her, and helped make that eight year old's decision a reality.
With a plethora of letters associated with her name, including NCCPA, ACLS/PALS, DEA and AAPA, it is apparent that Erin is dedicated to advancing her skills and knowledge. (By the way, those letters stand for National Commission on Certification of Physician Assistants, Advanced Cardiac Life Support/Pediatric Advanced Life Support, Drug Enforcement Agency (verification) and American Academy of Physician Assistants, in that order.)
Originally from Jacksonville, Florida, Erin and her husband of 11 years have two school-age children. When she's not working, you'll find Erin skiing, diving, training for half marathons and spending time with her beautiful family.